To get started on your road to wellness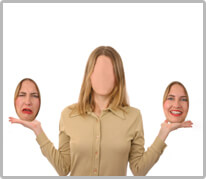 In our practice, we have an individualized approach.
Click on the icon at the top of the page called "patient area" (http://www.longevitywellness.net/patient_area.php. You will see instructions there on how to complete your information that is necessary prior to your appointment.
Once you have filled out the demographics page in the patient portal – you will receive an e-mail with further instructions but you are able to get started right then by following the prompts after filling out that demographics. The portal will guide you to the history and HIPAA forms which can be filled out on-line and then sent securely to Dr. Petitt.
You will then be directed to pay for the Initial Comprehensive Assessment; a one- time fee of $475.00.
Lab work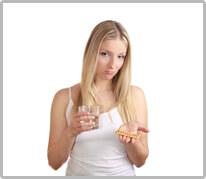 Once the above process is completed, you will receive your laboratory requisition to take to a laboratory of your choice (Quest, Labcorp, etc.). You will be able to use your insurance to pay for the labs.
The lab work that we usually do for baseline would be CBC, Chemistry Panel, Lipid Panel, Progesterone, Estradiol, Free & Total Testosterone, LH & FSH, DHEA-S and Pregnenolone, TSH/Free T3/Free T4/reverse T3/thyroid antibodies, am cortisol, fasting insulin, IGF-1, Homocysteine, cardio-CRP, Vitamin D3, Vitamin B12, MTHFR, PSA (if you are male), Ferritin, and Hemoglobin A1C. These tests are important in order to establish a wellness plan for you using good preventive medicine modalities. When we meet for the first time – we can discuss other specialty labs for you such as food allergy testing, adrenal fatigue, gut health, gene SNP testing, etc.
Once your lab work is back, we will send you a copy via secure portal and then you can make your initial appointment for 1 hour and 30 minute Comprehensive Initial Assessment. The lab work can take 7-10 days to be completed.
Appointment
When you come for the first appointment we will discuss your labwork and history and then Dr. Petitt will the complete your individualized plan. If you decide to go on the program you would pay the retainer fee (which can be divided into payments over 4 months). We will prescribe a precise dosage of BHRT that is made up at a compounding pharmacy specifically for you.
You will also receive your own Living Younger Manual to help guide you in your wellness program.
Follow-up: You will then be monitored carefully through regular follow-up hormone panels to ensure that you get symptom relief at the lowest possible dosage. In the initial stages, we will do a hormone panel every three months. A follow up appointment will also be made at this time to review your laboratory tests and response to treatment. Adjustments will be made at that time if needed. Further follow-up will depend on your individual needs but typically is every 6 months until hormone levels are stabilized.
Problems with the website or the process?
Please call our help desk at (703) 904-4353
Affiliations
ASAMI – American Society of Aesthetic Medicine & Intradermal Mesotherapy
ACAM – American College for the Advancement in Medicine Link
ASLMS – American Society for Laser Medicine and Surgery, Inc. Link
AMMG – Age Management Medicine Group Link
Fellow of American Academy of Anti-Aging Medicine Link
Member of Institute of Functional Medicine Link
Health Freedom Foundation Link
Menopause Symptoms Blog Link