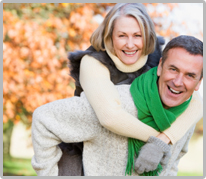 This area is for the exclusive use of our current and future patients. We ask that future patients review our web site to better understand our approach and programs or call the office at (703) 272-8501 to discuss our programs with Dr. Petitt. Emails should be directed to drpetitt@longevitywellness.net.
If you are ready to commence the intake process, there are three ways to proceed as described below:
On-line Self Service Method. This method is best for patients who are comfortable using computers and want to take the fastest approach to getting started. Using this method, you may complete your demographic profile online, then download the remainder of the intake forms, then make payment arrangements and schedule your initial appointment — all online. To use this method, you will use our Secure ePatientPortal. Click here to go to the ePatientPortal now.
Prefer to have the intake forms sent to you or if you prefer to speak with someone first, then either call the office during office hours at 423-589-9225, or click here to complete our contact form. If you complete the contact form, someone will get back with you typically on the same day, but for sure within 24 hours.
Just want to purchase products. If you are not intending to become a patient, but want to order products from the Healthy Aging Wellness Store, then click here to be taken directly to the store. You may register and purchase products from the store.
Longevity WellnessCenter & Spa, PLLC
Wellness, BHRT, Weight Loss & Medical Spa
Mission Statement
The mission of Longevity Wellness Centers is to demystify the processes of aging and provide the tools and knowledge people need to live the life they have imagined.
Longevity Wellness Center's Values
Whole-Person Care
We will attend not only to the physical but also to the intellectual, emotional, and spiritual dimensions of each individual
Affiliations
ASAMI – American Society of Aesthetic Medicine & Intradermal Mesotherapy
ACAM – American College for the Advancement in Medicine Link
ASLMS – American Society for Laser Medicine and Surgery, Inc. Link
AMMG – Age Management Medicine Group Link
Fellow of American Academy of Anti-Aging Medicine Link
Member of Institute of Functional Medicine Link
Health Freedom Foundation Link
Menopause Symptoms Blog Link
Clinic Hours
Monday – Friday 10 AM – 4 PM
Closed Saturday & Sunday
Maps & Direction/vc_column_text]